Experience
Matters
Whether you're ready to sell or looking for answers,
we'll guide you with data and expertise specific to your area.
---
Local Agents. Global Reach.
At VancouverRealEstate our #1 focus is in creating an awesome customer experience for you when selling your home. This means a clearly explained selling process, professional marketing materials and a smooth transaction for you at top dollar. Saavy home sellers know that in order to maximize sale price of their home they need a marketing efforts that go beyond the traditional methods of selling a home. We offer a high tech approach with global reach with agent experience that is grounded in extensive market research and local area knowledge. Resulting in the sale of your home at the highest price in the shortest amount of time.
Personalized Marketing
Every home has a story. And we are great story tellers. To invoke emotion we offer a personalized real estate marketing strategy that speaks to buyers and appeals to what is most important to them.
Target Marketing
Vancouver is an International market. The buyer of your home may be living in Mexico, Russia or Mainland China. VancouverRealEstate.com has International reach and will bring buyers to your door.
Social and Traditional
Facebook and Google Ads are great tools to get your home in front of buyers. It's the new way to share and we maximize their reach through highly targeted advertising.

That awesome customer experience they keep talking about...well it was exactly that. A fast and well organized sale of our home.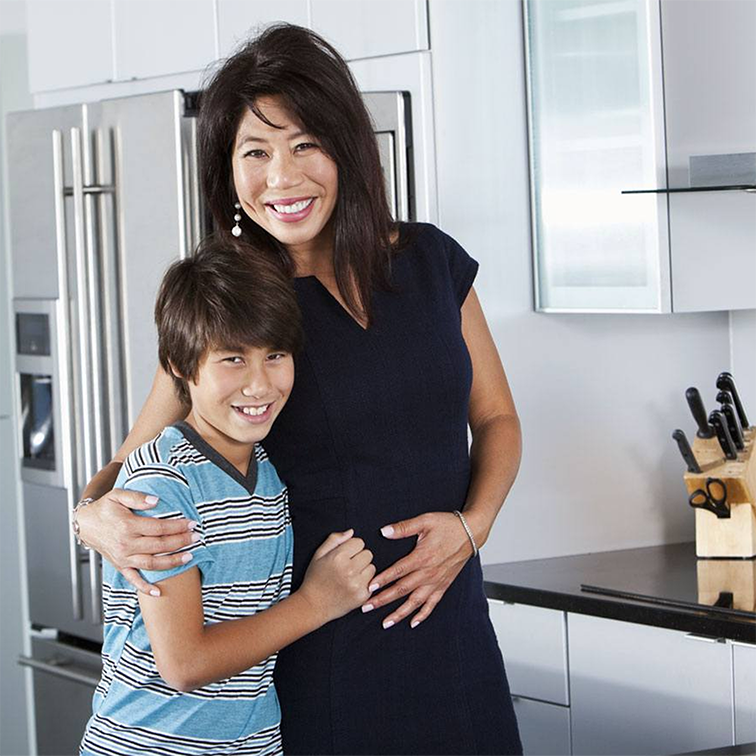 The Art of Negotiation. Smart pricing of your home is essential but skillful negotiation is paramount. A negotiation strategy is one of the most important steps to selling a house and the key to structuring the best terms to ensure a successful sale. By professionally balancing price, buyer subjects, closing dates, and buyer motivation we smiftly execute the best deal for you.
Professional staging available if needed.
Professional HDR photos and edited video.
Accurate floorplans and full colour marketing material.
Access to all of our preferred partners. Trades, professional services, and more.
---
Frequently Asked Question
We take into account such things as: size of lot, square footage, and age of your home and then use this info to compare other homes in your area that have recently sold and that are currently listed for sale. This data is what we call the comparables, or comps. This gives us a good barometer on pricing but we make one more final adjustment that considers special features or unique characteristics that your home may have. Together with knowing the market pulse in your local area we are able to accurately price your home to reflect a competetive price that entices buyers while providing you with the highest sale price possible.
We are always studying the local market as well any other event that may effect the success of selling your home. If the comps have changed due to a new listing or a recent sale in your neighbourhood, we will know about it - and so will you as we like to keep an open and clesr line of communication with our clients. If your home is not selling there are typically some tell-tale signs as to the reason why. Probably the biggest reason a home is not selling is that the sellers have not listened to our pricing recommendation and instead have wanted to 'try the market' at a higher pricepoint.
Simply call us! Other than that it is always a good idea to look at your home with an objective eye and do small projects around the house that you have put off. Think curb appeal. You are trying to make a great first impression so it's never a bad idea to start tidying up. Don't sweat it too much though as we will walk around your home with you and point out some items that need tending to. If required we'll order a professional stager to help as well.
There is no standard commission structure. However, typcially you will see something close to a 7+3% split between the buyer's and seller's agent. What this means is a 7% fee on the first $100,000 + 3% on the balance. The seller pays this, and the commission is payable to the respected brokerages involved in the transaction and is handled by the notary upon completion of the sale.
Both the seller and the buyer will require a notary at a cost of $1000 - give or take. The notaries shuffle paper back and forth, handle deposits, adjustments on pre-paid expenses, (like strata fees, property taxes, etc) and will have all the required documents from your bank so that upon completion of the sale your mortgage as well as any other charge on title (line of credits, etc) are paid. A notary also finalizes the land transfer so that upon completion the title of the land is legally transfered to the new owner. The money left over is YOURS.
Professionalism and exposure. We have exceptional agents that really take the time to ensure a fantastic customer experience. With a shared ethos and attention to detail coupled with extensive local area knowledge we believe that you are in the best possible care when working with our agents. Nobody can offer the supercharged exposure that our VancouverRealEstate portal gives to your property.
Want to learn more about the steps to selling a house? Let's take the first step.