Edgemont Village.
North Vancouver's Gem.
Edgemont. A Quaint and Unique Village.
Welcome to the Village
Edgemont Village is at the centre of a number of surrounding areas that include Forest Hills and Canyon Heights to the North and Delbrook to the East. Edgemont sits below the picturesque backdrop of Grouse Mountain and is easily accessable via Capilano Road and Highway 1. The Village as it's called by the locals, offers boutique shopping, new condo developments, and some fine luxury homes offering views of the city.

The commercial area of Edgemont Village, along its quant boulevard, is home to a number of community events such as the Summer Concert Series, Harvest Festival, Halloween Trick or Treating, as well as Christmas celebrations. Offering a great sense of community and pride among store owners as well as locals this once sleepy and secretive neighbourhood is now one of the most desirable places on the North Shore to live, and in recent years has seen the highest increase in property values in North Vancouver.

The early beginnings of Edgemont Village are still evident in some of the 1950's ranchers that still exist alongside brand new large craftsman-style and contemporary homes. Appealing to young professional families and empty nesters alike Edgemont offers more choice than ever before thanks to the well thought out commnity plan that has seen new high end low density developments take shape that offer townhome and condo living in the heart of the Village. Edgemont Village is known for its relaxed lifestyle and natural charm.
THE NEIGHBOURS
A community of older retirees and young professional families.
STYLE OF HOME
Mid 1950's ranchers to >4700/sqft brand new custom builds.
SCHOOL CATCHMENT
#1 ranked and highly sought after school catchment of Highland Elementary and Handsworth Secondary.
THE LIFESTYLE
In the heart of it all. A walkable neighbourhood with a small quaint feel that's undergoing rapid change and an influx of interest from oversea buyers as well as nearby locals.
---
What's Edgemont Village Like?
The Vibe
Young Professionals
Family Oriented
Coffee Culture
Quant Village Feel
Small Local Businesses
Chill and enjoy nature
Things to do
Bjorn Bar
Grouse Mountain
Capilano Suspension Bridge
Run the Mosquito Creek Trail
New Delbrook Community Centre
Artigiano Coffee
Nicli Antica Pizzeria
---
Map of Edgemont.
The secret is out – Edgemont is the not-so-hidden North Vancouver hot spot. And for good reason too. A highly regarded and well ranked Highland Elementary School in conjunction with the high walk score makes Edgemont a very popular choice for growing families. Edgemont Village is well connected to Lonsdale, Highway 1, and Lions Gate Bridge which is also part of the appeal as you never feel too far from anywhere. Two large scale condo projects finally offer an increase in density and living options in the area with many smaller scale boutique developments in various stages of planning will keep the community of Edgemont on the radar for the forseeable future. As the locals say: I will see you in 'The Village'.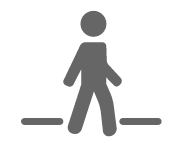 91
Walker's Paradise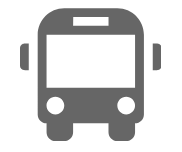 86
Transit Ranking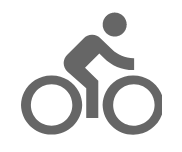 86
Like Hills?
Market Snapshot for Edgemont Village.
On this page we will display the average sales price (based on the HPI) for the previous month. The chart on the right displays whether the market in Edgemont Village is a Buyer's Market or a Seller's Market.
What is the Average Sales Price in Edgemont?
Housing Price Index (*HPI)
* HPI represent the price of a typical property within each market.
The HPI takes into consideration what averages and medians do not – items such as lot size, age, number of rooms, etc.
Is Edgemont in a Buyer's or Seller's Market?
Sales to Actives Ratio Edgemont
* >21% = Sellers Market.
14% – 21% = Balanced Market.
Below 14% = Buyers Market
Customize Your Search and Get REAL-TIME MLS® Listing Access for new Edgemont Village listings.
VancouverRealEstate.com offers VIP access - a service that speeds up and improves the process of looking at homes. We offer a +24 hour head start on other buyers when using our MLS® service. Simply create a FREE account and our system will begin to learn the properties that match your criteria and in real-time you will be notified of new listings. The future of real estate search is here.
Newest Listings in Edgemont Village