Vancouver Real Estate. Putting Clients First with Realtors you can trust
Posted by K Milley on Thursday, August 9, 2018 at 7:16 PM
By K Milley / August 9, 2018
Comment
Buying or selling a home is not a process that should be taken lightly – regardless of what the market is doing, and especially in a market like Vancouver. More than ever it is paramount that you deal with real estate professionals that are highly experienced and ones that truly represent your best interests. This should be nothing new, but with recent allegations about unscrupulous Vancouver Realtors© shadow-flipping properties unbeknownst to their client, it seems more important than ever to work with a reputable brokerage and with a Realtor© you trust and that understands the power and long term benefits of happy clients that speak your praise.
With the amount of competition between Realtors© today it seems that the allure of a quick commission is all too attractive and that the fundamental rule of doing what's best for your client has taken a back seat.
Not at VancouverRealEstate.com (VRE) however. By fully embracing the power of technology VRE has positioned itself in a way that can challenge the status quo of buying and selling real estate in Vancouver. How do they do it? By providing online exposure to both local and International buyers searching for Vancouver properties, VRE is able to write its own rules when matching buyers with Realtors©. With a simple end goal of providing a successful real estate transaction VRE works only with Realtors© who have agreed to VRE's higher standard of care.
By focusing on the consumer and enforcing the highest level of ethical and moral conduct from it's hand-vetted Realtors©
VRE can truly challenge the current way real estate is bought and sold in the city.
Incorporating Technology into Real Estate
Vancouver Real Estate is not just 'another real estate company.' By investing heavily on the name VANCOUVER REAL ESTATE it commands a level of authority in the online real estate space. With a growing number of viewers searching for homes in Vancouver, VRE is able to match buyers with highly skilled local area Realtors© that share their philosophy in providing a higher standard of care. It's a win/win scenario.
Instead of working with a generalist in the local real estate market, buyers as well as sellers, receive a higher level of specialized service by working with a Realtor© that possesses actual experience and local knowledge in very targeted neighbourhoods in, and around, Vancouver. Whether an Agent specializes in waterfront, land acquisition, investment purchase, condo, townhome – each command a very different skill set and level of experience.
Realtors© benefit by being able to focus on their client and providing an exceptional level of professionalism and service. It's a welcome change for a Realtor© who is often too worried about where their next client and commission is going to come. As a VRE preferred Realtor you are now able to focus on the customer experience and further developing your skill set.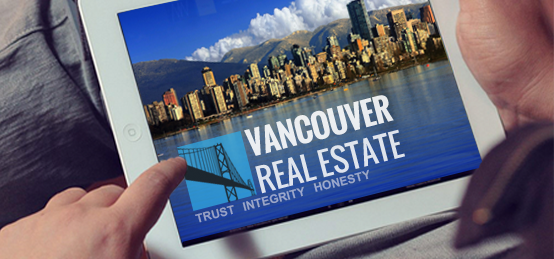 Specialist Agents
All Realtors© that VRE refers to are preferred agents that have been hand-vetted for their high level of professionalism, ethical standards, local area sales experience and knowledge, negotiating skills, and their attention to detail in servicing their clients. Simply put VRE works with winning agents. Unlike most real estate portals VRE does not accept advertising or allow an agent to market themselves as a neighbourhood expert when they really are not. By not allowing advertising VRE must rely on providing successful buyer/agent or seller/agent match ups for their continued success.
What does this mean you? First and foremost it means that you have a trusted and licensed Real Estate professional on your side. A Realtor© that has been hand-vetted and that is not only looking out for your best interests but will also conduct themself with the highest level of professionalism governed by an exceptional level of ethics and morals.
A Realtor© that you trust and would not hesitate to refer to your friends and family.
Click here to read more about what sets VRE apart from other brokerages and Realtors©.