Increasing the Value of Your Home
Posted by K Milley on Thursday, February 8, 2018 at 1:02 PM
By K Milley / February 8, 2018
Comment
Not all home renovations are treated equally, so when it comes time to spend some of your hard earned money it's wise to understand the types of renovations that will add as much value to your home as possible. Below are time- tested and sound renovation ideas with the goal of maximizing a home's value. With some careful planning, professional advice, and keeping within a budget, you will not only be able to enjoy your new reno but also get a high percentage of return on its cost.
Kitchen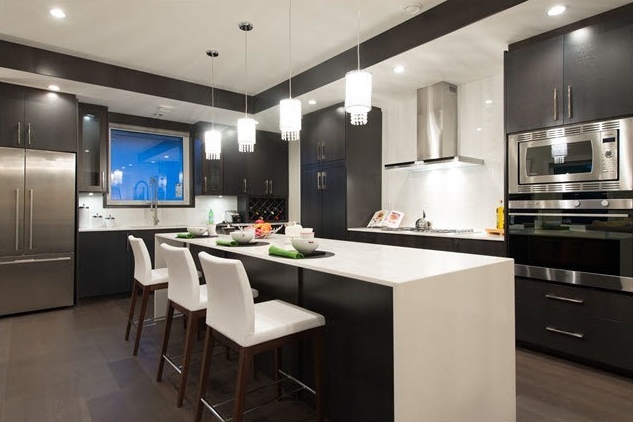 It's no surprise that the kitchen has become the "Mission Control" of every home. Like it or not, the kitchen is the place where everyone gravitates toward during a dinner party, or any social gathering for that matter. A well- planned and functional kitchen appeals to a buyer's emotions as well as a homeowner's wallet – if costs are kept in check.
The key here is to keep costs in check as a kitchen reno can skyrocket out of hand very quickly. From floors, cabinets, counters, and appliances the amount you can spend is unlimited. A smart kitchen reno increases the functionality of space while making it inviting and social. Keep a kitchen reno in check with the rest of the house to ensure an adequate ROI as there is no sense having a state of the art chef's dream kitchen with a gas range and Sub-Zero appliances if the rest of the house has popcorn ceiling, heat- escaping windows, and old dingy bathrooms.
A wise budget kitchen reno looks more like a quick face lift that will have dramatic end results at a fraction of the cost. On a budget? Consider resurfacing and painting the cabinet doors and modernizing with new hardware. Counter tops can be kept within budget by using a laminate that features a more realistic, larger stone pattern and rounded edge for a high-end granite look. If the budget allows, look at replacing the floors with engineered wood that flows from your kitchen throughout to your dining and living areas which results in a kitchen that feels less like a separate work functional space, and more like part of the larger environment.
Smart money is on cabinetry, countertops and flooring with neutral finishes.
Why it pays off: Takes the burden off the buyer having to 'live through' the headache of a kitchen remodel.
Create an Open Floor Plan
With the wet West Coast climate it's imperative to look at ways to increase the flow of natural light into our homes. Consider knocking down walls and combining some rooms for a more casual and inviting space. A popular choice is to create an open concept kitchen which incorporates dining and living areas into one larger space.
Have an older house with few options? If knocking down walls is not feasible then consider widening and lengthening the doorways for a greater sense of space. A quick consult with a paint specialist to recommend paint schemes that give the illusion of more space is also a sound idea.
Before you get that hammer out make sure you know which walls are load bearing!
Why it pays offIncreases the sense of space in a home while updating the floor plan.
Home Office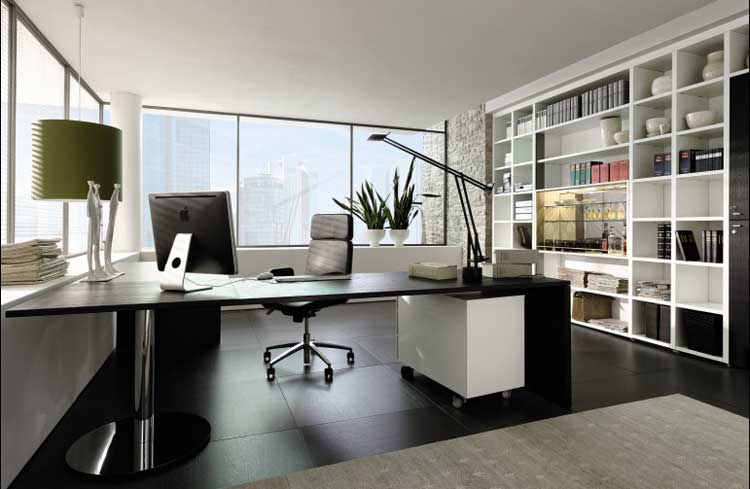 With the number of people working from home increasing, and the proliferation of technology in homes, why not make use of that lightly unused den or spare bedroom and create a productive home office? A space with a dedicated function that has been thoughtfully planned out looks far better in a buyer's eye than a room or space sitting mostly empty and idle.
A spare bedroom can quickly and easily be turned into a high functioning work space. Or, why not combine a workspace with a Murphy bed to maximize the use of space. A home office is not defined as simply adding a desk. For a net gain in cost versus value, look at adding cabinets and storage space that will help keep the area organized and clean. While you're at it, don't forget to upgrade the electrical outlets with grounded three-pronged plugs and adding a phone line as well.
Don't have the extra space? Try adding a built-in and compact work station in the kitchen. You'd be amazed at how little space you need.
Why it pays off: Helps increase organization and better utilization of space.
Increase Curb Appeal
Yes, curb appeal still matters! In fact, it can add 5-10 percent to the value of your home. Look at your home with objective eyes and find affordable ways you can make it stand out amongst the other homes in the neighbourhood. Two popular ways to increase curb appeal are landscaping and painting.
Landscaping includes lighting, rock and water features, paths, and more. Have a landscape architect visit your home and offer suggestions with the idea to make your home look more welcoming. A fresh coat of paint is a great way to showcase your home and tell potential buyers that you have cared for your home.
If you are considering painting, why not add some sizzle with a bold colour for your front door or garage? Choose colours that match the style of the home and don't forget about the finishing details like, shutters, and trim.
Quick tip: Give the exterior as well as the paved areas of your home a quick power wash. Almost as dramatic as repainting but at a fraction of the cost.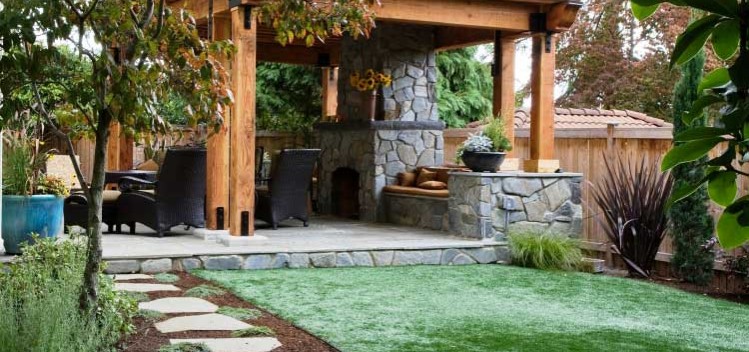 Why it pays off: First impressions are lasting impressions.
Add a Deck
Buyers try to imagine themselves living in your home and you want to paint a good image of them doing so. A winning reno is one that can increase the sense of space – inside or out. Adding a deck does exactly this. It increases the amount of space that a homeowner can use which results in greater relaxation and enjoyment.
Skip the typical rectangular deck and instead, create one with an interesting shape and add modern features like a raised garden bed, benches or a built-in fire-pit for that WOW factor. Don't spend the money on a hot tub. Instead, have a buyer envision the space with one.
No need for high-priced composite material either. Remodelling Magazine's "Cost vs. Value Report" found that decks built with wood actually delivered a greater return at resale than those built with composite material – boasting a 70 percent return on cost, compared to 62.8 percent.
Why it pays off: Gives the impression of additional functional space suitable for entertaining, eating, and relaxing.
Paint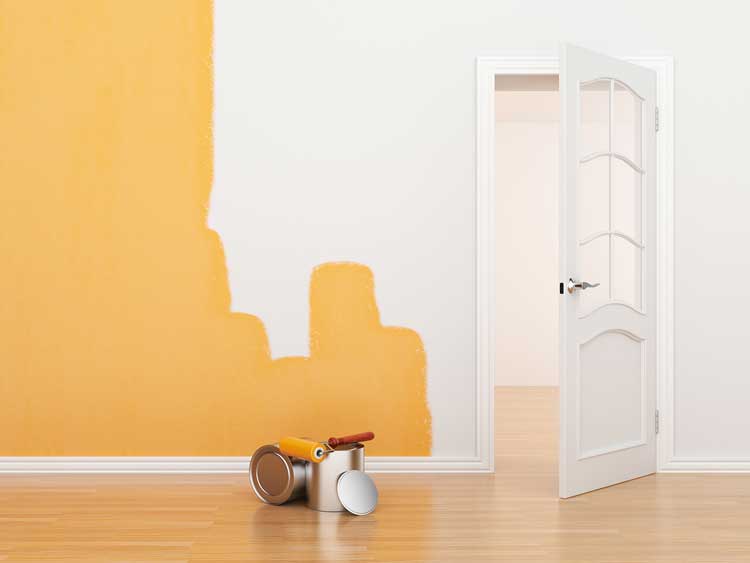 A fresh coat of paint is one of the least expensive ways to put a little more life into your home. With the relative inexpensiveness of paint consider painting as many areas as you can – interior and exterior; and don't overlook the siding and trim. Before beginning, take advantage of the opportunity and get some input from an interior designer in order to create spaces that have the desired impact. Remember, you're painting with the idea of adding value to your home so skip the boring taupe, and aim to create interior walls that inspire, relax, and energize.
As for exterior, current trends are leaning toward muted colours such as greys, golds, yellows and greens in higher sheens as it tends to last longer and look better than the flatter finishes. D and don't forget to use low-VOC materials to improve air quality and to create an environment free of toxins and harsh chemicals.
Why it pays off: A fresh coat of paint gives great results with a low investment.
Basement
Have an unfinished basement? If so, then you're sitting on a relative gold mine. Yesterday's dstingy old basements are today's well equipped media rooms complete with flat screen, plenty of sofa space, poker table, and stocked bar. Aim at keeping the basement open and use well placed furniture for delineating areas as opposed to creating walls or hallways.
Regardless of the number of family members, a basement is always the perfect retreat.
Best bang for the buck however is to add a mortgage helper by creating a liveable space complete with it's own bathroom, kitchen and entry if possible. The addition of a bathroom is always a smart way to increase the value of your home.
Why it pays off: Increases usable space and potential mortgage helper.
Bathrooms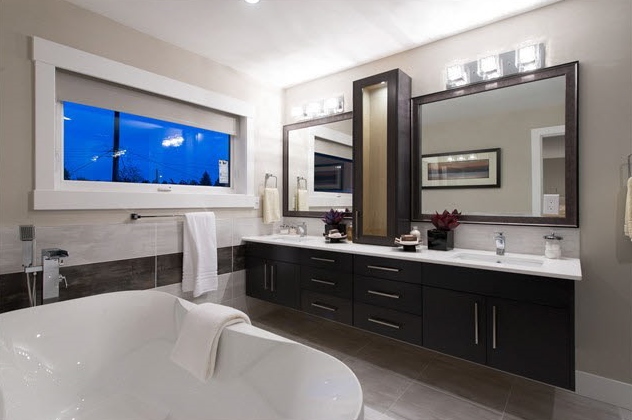 Many older homes have limited bathrooms and this is a constant complaint from buyers. Look to add considerable value to your home by adding or updating bathrooms – especially en suites. Popular trends are bathroom furnishings that lend to spa-like features with heated floors, stand-alone deep soaker tubs, and large walk-in showers complete with an overhead rain shower fixture the most popular.
Bathrooms are often used as a place to relax and be pampered so it's no surprise that today's buyer is looking for a master bathroom that is all about luxury and being a comfortable retreat.
VancouverRealEstate.com sees the trends of spacious walk-in showers, ambient mood lighting, mosaic tile patterns, and of course the use of plenty of clean, crisp white to remain popular with bathroom trends.
Why it pays off: Provides a private retreat for relaxation and escape.
De-clutter and Remove Eye Sores
Outdated wallpaper, stained carpets, tacky light fixtures, window coverings from the '80's, and popcorn ceilings are not selling features. And a quick fix doesn't need to be high-end or expensive. A visit to Home Depot or IKEA can do wonders for an overall clean, simple and contemporary upgrade.
When it comes to putting your home on the market spend a weekend and de-clutter. Clear off the counters, remove all personal accolades, family photos, kids' schedules from the fridge and anything else that gets in the way of a potential buyer imagining what it would be like to live in your home. You want a buyer to be interested in the features of your home, not be intrigued with the details of your Visa statement that is stuck to the side of fridge as a payment reminder.
Why it pays off: Allows your home to be a consideration by eliminating an endless to-do list for any potential buyer.