Gastown's Hottest Finds
Posted by K Milley on Saturday, March 3, 2018 at 11:24 AM
By K Milley / March 3, 2018
Comment
As Vancouver's oldest district, Gastown has been experiencing a rebirth of sorts over the last 5 years. Named after Gassy Jack, who opened the area's first saloon back in 1867, Gastown truly has something for everyone. When tourists come to town, as writers for Vancouver Real Estate, we are quick to make sure that Gastown is on the list of must-see locations. Not for the historical Gassy Jack statue, or the red cobbled streets, or the tourist shops hawking First Nations crafts...but instead, for the trend setting boutique stores, independent coffee shops, concept and pop-up shops, and of course - a culinary experience that will please the most fussy of taste buds. Take a look at some of the hidden gems that Gastown offers.
Gastown for Fine Eats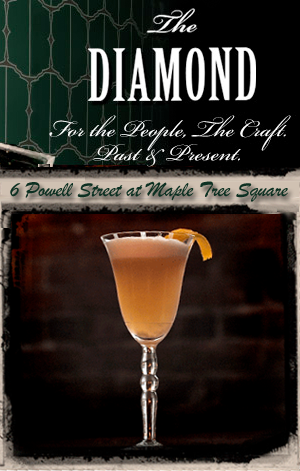 If you are a foodie, Gastown is the ground zero for gastronomic pleasure. So much so that many food establishments have closed up shop and moved to Gastown just to get in on the action. For the past four years, Gastown has been voted the best neighbourhood for restaurants by the Georgia Straight. Some of the restaurants that make Gastown the gem that it is include Rodney's Oyster Bar, Guu, Peckinpah, L'abattoir and many more. If you're into afternoon people watching, nothing beats a lunch at the Water Street Cafe. Located directly across from the famous Gastown steam clock, the Water Street Cafe has been serving great dishes to the business suit crowd since 1988. After dinner make sure to check out The Diamond for an incredible list of liquid concoctions that will blow your mind. (for more read Gastown.ca's article on The Diamond)
Gastown for Live Music
If you are a fan of live music, look no further because there are tons of live acts during the week. Every Tuesday and Thursday, the Irish Heather hosts Irish bands. For those who want to enjoy a bit more high energy music, try Milano Coffee, where DJ Take 5 spins every Thursday and Friday. For a touch of classical piano, enjoy dinner at Jules Bistro plays on Friday and Saturday. And to wind down from the weekend, give Pourhouse a try, where they feature jazz every Sunday night.
Gastown Boutique Services
If you are in the mood for something out of the ordinary, you absolutely have to give Floathouse a try. It's one of the largest float centres in the world. Those who have tried floating report a sense of increased relaxation and heightened creativity and it is said to aid in meditation as well as introspection and stress release. Another industry that has found roots in Gastown is the traditional Barber Shop. There are quite a few of them in the area, all focusing on men's haircuts, fades and yes, hot shaves. Bryan of London has been cutting hair for 25 years and entertains you with his great sense of humour. Dominion Barbers offers similar services in a man cave like setting with pinball machines and flat screen TV. FortKnight is the newest addition to the neighbourhood and offers shoe shines as well as haircuts and shaves. JD's Barbershop offers hair services for women as well as men, and you can even sip on a bit of scotch while getting groomed. Check out Gastown.ca for a great article on JD's Barbershop.
Gastown for Home Decor
For those looking to renovate or decorate their homes, there are lots of shops in Gastown that feature trendsetting furniture, along with fine vintage collectibles. Balthaup is renown for the kitchen designs that are both ergonomic, understated and are a perfect blend of form and function. L'atelier Home is a great place to find vintage items inspired by the elegance of France's romantic aesthetic. If you have a particular item in mind, they can even source it for you, for free. And if one of your beloved treasures needs a bit of restoration work, they can do that too.
Gastown for Living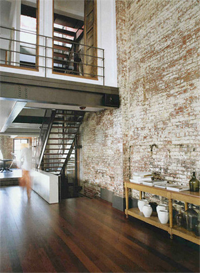 Gastown is known for its funky New York style live/work spaces and Koret Lofts at 55 East Cordova is a prime example. Blending heritage architecture with modern interior design these popular open style living spaces are highly sought after. Another hot property is the boutique Malkin Warehouse Building which is home to 15 converted heritage lofts featuring authentic 1898 exposed red brick walls, high ceilings and European wood windows as well as upgraded gourmet kitchens and hardwood flooring. It's easy to see why architectural features like this in a hip place like Gastown is popular among the younger urban city dweller requiring who wants it all - a cool place to live in the heart of the action! With all that is happening in Gastown, it's definitely a great time to visit the neighbourhood to witness the continuing revitalization that is taking place. Visit us next month as we fill you in on all the fantastic patios in the area, just in time for patio season! Also, for more info on make sure to check out our in-depth Gastown Neighbourhood Report.