Pumpkins, Corn Mazes and Hay Bales, Oh My!
Posted by K Milley on Friday, September 20, 2019 at 9:00 AM
By K Milley / September 20, 2019
Comment
Enjoy harvest season at South Surrey's Stewart Farm
This Saturday, on September 21, the Historic Stewart Farm is hosting Surrey's
annual Olde Harvest Fair, a tradition dating back to 1888! Attractions include live
music by Surrey's performance group The Re-Enactors, dancing, relay and potato-sack races, cider and butter-making demonstrations, and a tour of the heritage farm house built in the year 1894. Talk about a great Fall family event!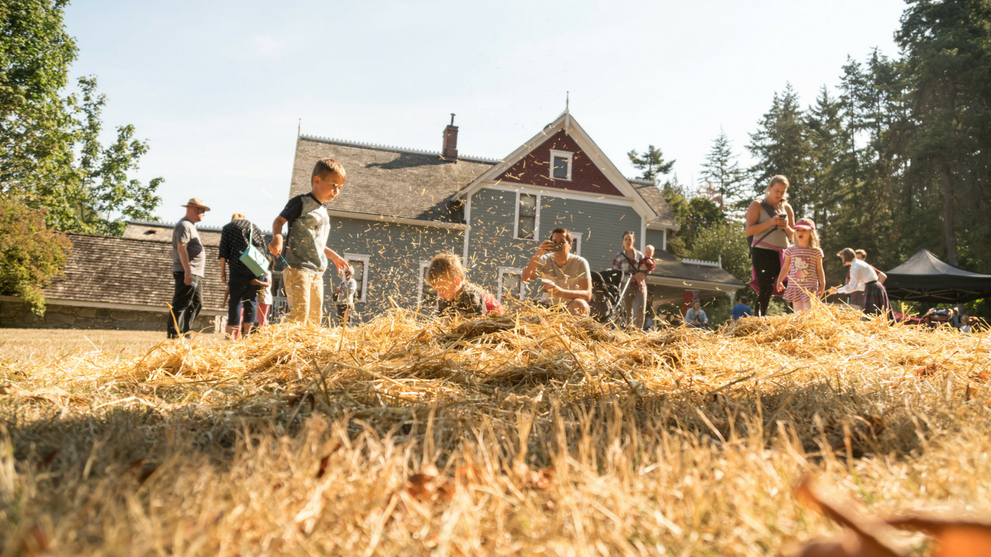 Enjoy warm apple cider while sitting on a bale of sweet-smelling hay with the cool Fall air. Ahhh, we love this time of year. In addition to the traditional attractions, a Vendor's Market offers some relief to the more modern souls in the crowd. Participants include Life Force Chiropractic, Dipsy
Doodle Candy, Maillebox Jewellery, O'Canadawg and many more. And best of all, it's FREE!
September 21, 2019
Gates open at 11:00am and close at 3:00 pm.
Historic Stewart Farm House, 13723 Crescent Road, Surrey
If you have any questions, look around on site for someone in 1890's style dress, as the staff are always in costume! The event has a little something for people of all ages, so bring grandma and the kids, and dress accordingly so you can take it all in.
Check the Historic Stewart Farm House website for other great upcoming events - like the Haunted Farm a family friendly Halloween experience.