Collingwood on the Cusp
Posted by K Milley on Wednesday, September 18, 2019 at 9:28 AM
By K Milley / September 18, 2019
Comment
Collingwood. The Gateway to Vancouver.
The last stop along Kingsway on the way to Burnaby is Collingwood. Collingwood is a chaotic blend of cultures and timelines with a smattering of family parks, all-night restaurants, highrises and detached homes. Collingwood is a neighbourhood where nothing ever really seems out of place.
This Vancouver neighbourhood is right next door to Burnaby Central Park and just down the road from Metrotown, but also within walking distance of Victoria Drive, with access to Commercial, placing it right at the centre of two major hubs of commerce and transit.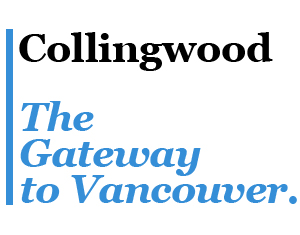 Walk along Kingsway and you'll find Chinese, Vietnamese, Philippino, African, South- Asian and European storefronts selling everything from tax accounting services to reasonably-priced groceries. Collingwood is truly multicultural so expect to bump elbows with Christians, Buddhists, Sikhs as well as their respective places of worship like Satguru Ram Singh Satsang on School Avenue, St. Mary's Parish and Collingwood Baptist Church on Joyce, and Fu Hui Buddhist Temple Society located conveniently on Kingsway. How is that for diversity!
Collingwood has been characterized in the past as a cozy residential neighbourhood boasting lots of single-family detached homes. Times are changing though. With the rise of transit-centric developments - options for condo living surrounding the Joyce-Collingwood Station are becoming quite plentiful, and always represent a smart buying decision purchasing close to transit centres.
The City of Vancouver's Joyce-Collingwood Precinct Plan will allow continued development and rezoning for the area, with taller, mixed-use buildings popping up closer to the station, transitioning to shorter buildings and single-family homes at the perimeter. You'll want to watch this area in the coming years, because big changes can be expected.
Interested in Collingwood properties? You should be!
Register to VRE so you can be kept informed of this great up and coming neighbourhood.