Biggest mistakes first time house flippers make
Posted by K Milley on Thursday, February 22, 2018 at 10:42 AM
By K Milley / February 22, 2018
Comment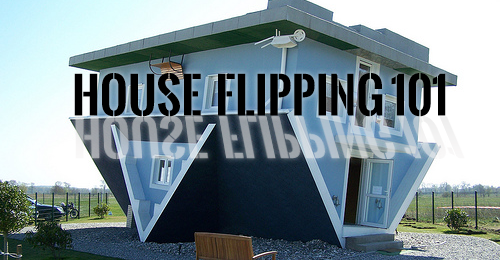 Buy low, sell high. That's the basic tenet followed by savvy businessmen and women of all types, including those looking to flip their first home. But with an investment of this magnitude, don't make the mistake of getting sucked into a quick purchase due to an attractive price and forego some all important due diligence. This is just one of many big mistakes first-time house flippers make — here's how to avoid it and others.
Skipping an inspection
Just like having a used car checked out at a shop before picking up a second-hand vehicle, get someone to inspect the house for problems not easily spotted. The issue(s) may be small and readily fixable, or of the more significant variety that could lead to large unforeseen expenses down the road. Either way, the results can be used as a bargaining chip during negotiations with the seller. In a hot sellers market where multiple offers are the norm you can can still put in as clean of an offer as possible by doing the inspection before writing the contract. Making your offer subject to inspection shows the seller that you are not organized enough and does not put you in a good position among the other offers. And guess what, if you weren't organized enough to get a pre-inspection done, maybe the seller thinks that you truly haven't organized your financing either.
Not looking at the big picture
OK, so the papers are signed and the deal is done. However, in terms of total costs, there's a lot more involved than simply the price of the property plus renovation. There are still all the extras such as taxes, fees for inspections and appraisals, etc. Sit down and calculate all the odds and ends, and then add a small buffer — say 10 to 15 per cent — on top for unforeseen expenses. The greatest of reno plans are quickly sidelined with cost overruns when there is the slightest hiccup of getting the trades in. One delayed tradesperson can derail all the others and leave you looking for a quick replacement which usually equates to higher cost and unknown workmanship.
Taking on too much responsibility
How hard could knocking down a few walls and painting really be, right? Even if you are an expert weekend DIY'er, know what your limitations are and be ready and willing to call in a professional for the parts that you're unable to do or aren't comfortable tackling. As with anything else, take time to source the right people for the job. Try consulting with peers and those who have prior experience. Keep the old adage of doing it right the first time front of mind.
Listing prematurely
Sounds straightforward — yet this still happens often: resist hiring a Realtor® until the renos are completely finished. Doing so isn't helping you get a head start on the sale. Although a few missing trim pieces may not seem like a big deal, potential house hunters may simply see an unfinished project. If it's not ready to be lived in, it's not ready to be sold. Keep your Realtor® in the loop so he or she can line up the professionals that they rely on to market your home. Professional photographer, videographer, professional floorplans, marketing creatives such as fliers, properly placed ads; these all take time and need to be factored in if you want to hit the ground running with the biggest marketing impact.
Building for yourself
Remember, you're not going to be the one living in the property so use an unbiased eye to approach the undertaking, and don't let personal preferences seep into the creative decision making. Skip the quirky interior additions and paint schemes and instead do your research to find out what's hot at the moment from a design perspective — visit open houses and speak to industry reps and real estate agents. Keep colours neutral and styles generic yet aesthetically pleasing in order to appeal to the widest possible demographic. Completely new to the game? Then pick up a handful of local design magazines to help you get a feel for what's in style. Make sure not to pick up foreign home decor magazines as the styles are completely different to what the local buyer population is looking for. Remember that you want to appeal to the widest buyer population, not the 1% that would appreciate your 80's esque peach coloured featured wall. By avoiding the above common mistakes first time house flippers make you'll be well on your way to realizing a better profit margin.
Look for a Realtor who has experience in home flipping as the extra set of critical eyes will help in finding that jewel in the rough.
Need help in finding that Realtor? Give us a call.